Randolph Early College High School Beta Club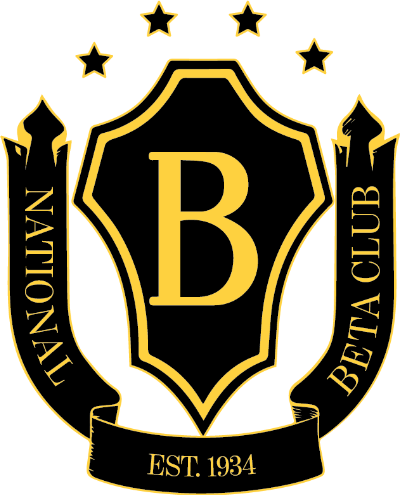 RECHS SENIOR BETA CLUB 2022-2023
Beta Officers:
Shorena L., President
Ashley B. and Jenna C., Co-Vice Presidents
Abby M., Secretary
Caleb F., Historian
Erick A., Lisa E., Calie J., Fernanda R., Michael U., Officers
---
Beta Club Meetings:
Officers will meet from 4:10-5:00 on the 2nd Tuesday of the month in Mrs. Wood's room.
*Due to exams, officers will meet on the 1
st
Tuesday for the months of December and May.
The whole club will meet once a month on the 4th Tuesday of the month in the LRC from 4:10-5:00. This will equate to 4 club meetings each semester.
Please understand that these dates are subject to change due to unforeseen circumstances, COVID, or inclement weather. In the event that a meeting date is changed,
Betas will be notified in advance via email and TalkingPoints.
---
Important Dates:

August 19th - Applications and membership fees due to Ms. Darcy by 2:00 PM.

September 18th - Induction Ceremony at 2:00 PM at Journey Church.

October 15th - Boo at the Zoo (2 service events)

October 16th - Boo at the Zoo (2 service events)

October 22nd - Boo at the Zoo (2 service events)

October 23rd - Boo at the Zoo (2 service events)

October 28th - Founder's Day (1 kit = 1 service event)

December 1st-12th - 12 Days of Service (1 service event)

January 27-28th - State Beta Convention in Greensboro, North Carolina

March 20th-31st - Spring into Service (1 service event)

May 5th - End-of-Year Party

June 17-20th - National Beta Convention in Louisville, Kentucky (exact dates of travel TBD)

Service event opportunities will be communicated at chapter meetings, via email, and TalkingPoints as they become available.




National Senior Convention 2023

National Convention 2023 will be held in Louisville, Kentucky on June 17-20th. Our exact dates of travel have not been confirmed at this time.

Upcoming National Conventions: 2024 - Savannah, Georgia

National Convention 2022 - Nashville, Tennessee

1st Place Two Dimensional Design
1st Place Recreate-Reimagine-Recycle
1st Place Convention Invention
2nd Place Create and Animate
2nd Place Onsite Art Drawing Division II
2nd Place Service Learning Showcase
2nd Place Club Trading Pin
2nd Place Technology
5th Place Character Performance
5th Place Social Studies 11th Grade
8th Place Math 11th Grade
9th Place Creative Writing Division I
9th Place Mixed Media Division II
10th Place Drawing Division I

National Convention 2021 - Orlando, Florida (Virtual)

1st Mixed Media Division I
2nd Three Dimensional Design
2nd Jewelry Division I
3rd Onsite Painting Division I
4th Solo, Duo, Trio
4th 2D Design
4th Club Trading Pin
6th Lead Outside the Box
7th Painting Division II
7th Robotic
7th Technology
9th Portfolio
9th Engineering
9th Mixed Media Division II
10th Sculpture Division I


National Convention 2020 - Fort Worth, Texas (Virtual)

1st - Onsite Drawing Division II

1st - Mixed Media Division II

1st - Two Dimensional Design

2nd - Club Trading Pin

2nd - Three Dimensional Design

2nd - Drawing Division II

3rd - Character Performance

3rd - Fiber Arts Division I

3rd - Painting Division II

3rd - Service Learning Showcase

4th - Recyclable Art Division II

5th - Solo, Duo, Trio

6th - Onsite Drawing Division I

6th - Speech Division I

6th - Robotics

8th - Math Grade 11

9th - Technology

9th - Spanish Grade 12

National Convention 2019 - Oklahoma City, OK

1st Place Service-Learning Showcase

1st Place Site Up

1st Place Digital Art Division II

1st Place Onsite Art Division I

2nd Place Recyclable Art Division II

2nd Place Club Trading Pin

2nd Place Spanish Division II

3rd Place Technology

4th Place Marketing and Communications

9th Place Two Dimensional Design (Banner)

10th Place Fiber Arts Division II

National Convention 2018 - Savannah, Georgia

1st Place Spanish Division I

1st Place Reimagine-Recreate-Recycle

2nd Place Math Division I

3rd Place Language Arts Division II

3rd Place Site-Up

4th Place Creative Writing Division I

6th Place Sculpture

8th Place Convention Invention

9th Place Mixed Media

9th Place Woodworking

10th Place Speech Division II

People's Choice Award - Special Talent

National Convention 2017 - Orlando, Florida

1st Place Club Trading Pin

3rd Place Language Arts Division I

4th Place Convention Invention

5th Place Spanish Division I

5th Place Technology

Top 10 Robotics

Top 10 Spotlight on Service