Due to the weather forecast for tonight and tomorrow morning, all after-school events/activities scheduled for today must be completed no later than 6:00 p.m. tonight. Any other weekend events/activities scheduled for a time after 6:00 p.m. tonight are cancelled.
---
Exam Schedule:
Tuesday 12/12/17

English I

Wednesday 12/13/17

Civics

Math II (Clapp)

American History I

Thursday 12/14/17

Math II (Sprague)

World History

Math III

Pre Calculus

English II

Afternoon Chemistry Exam

Friday 12/14/17

English IV

Earth and Environmental Science

Math II (Sprague- Afternoon Class)

Biology

Chemistry

Afternoon Chemistry Exam

Afternoon Biology II Exam
---
---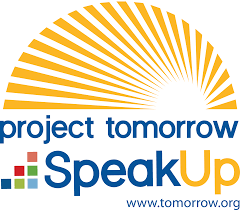 The Speak Up Project for Digital Learning, facilitated by Project Tomorrow®, gives education stakeholders the opportunity to share their viewpoints about key educational issues, particularly concerning digital learning and the use of technology to support future ready schools. By participating today, you are ensuring your voice is heard not only by your school and district but at the state and national level as findings are summarized and shared with national and state policy makers every year. Speak Up is both a national research project and a free service to all schools and districts. Participating schools and districts can access their local data online, free-of-charge in February 2018.
**Click right arrow button & then click play button to view all the exciting things happening at RECHS!! **